I've been thining alot lately about posting some stuff. I stumble uppon a nice wallpaper and i'm like "i should post this" and then "nah it's just too lame to do it". But alot of those small little thingies that everybody wants to share with friends have piled up these days. I already posted about "Doctor Who" as my latest "series mania". But here i am with i few likes these days that i really wanted to share with all of you guys and actually hear what you have to say… So here i go!
My favorite song (as of today!)
I was driving back from work today and i heard this one for like the 100th time these days. But i think it was the timing that clicked today. Anyway the song is called "Sweet about me" from Gabriella Cilmi. Enjoy!
httpv://www.youtube.com/watch?v=TVEeLLa3Q_s
My favorite series
I know the title has this "these days" but i feel like mentioning "Dawson's Creek" first. This series was my first all time classic and actually i watched each and every epeisode of all six seasons. I really enjoyed them. Now, for these days i watch "Grey's Anatomy" along with "Doctor Who". I am quite fanatical about the first one and i enjoy the socond one…
My favorite actresses (and excellent wallpapers)
I should start with my all time favorite Katie Holmes. God i dig her! Second comes Kathrine Heigl (lead part at Grey's Anatomy). Finally, after watching "Doctor Who" Billie Piper. Following are three wallpapers that i really like from all three actresses.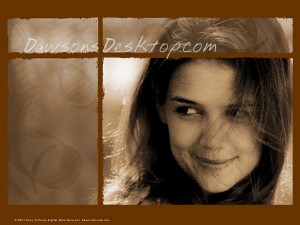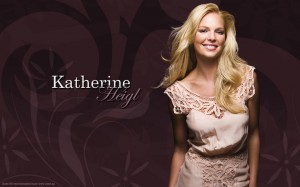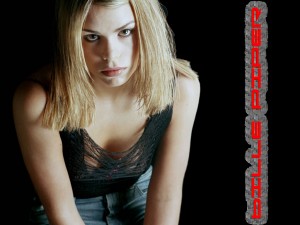 My favorite band
It's actually been my favorite band for quite some time but it still is. It's called Within Temptation. One of their best songs is called "Say my name" (if you haven't heard it before i strongly recommend you do 😉 Other bands that i like are Evanescence and the all time classic Nightwish (where i started liking power metal).
Movie i am anxious to see
I went to the movies about a month ago (i know it's been some time) and i saw this trailer about the movie "Righteous Kill" with Al Pacino and Robert DeNiro. When they team up and act together it's pure magic! I can't wait till i get my hands on it!
httpv://www.youtube.com/watch?v=w5ON67d7hQY
These are just some stuff i got from the top of my head. I might do some more posts like these when i pile up more stuff in the future. So guys, what are your likes these days? Why not make a quick post and ping back here so i can see what you like (and even get some ideas 😛 ). And hey, tell me what you think about my likes 😉